Van Service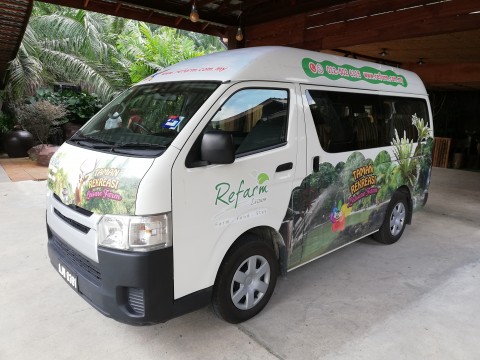 Re Farm now has a feeder van for 9 passengers ready to fetch you from the selected locations. Drop off and pick up services both are available. Only RM15.00 per trip!
Pick up and drop off locations are as below:
Main gate of UTAR
Mambang Diawan's bus stop in front of the police station

Temoh Shell Station

Kampar Bus Station

Kampar Train Station
Contact us now if you need transportation. Office number: 012-5026115 (please call within office hour 9am-6pm)
Kini Re Farm mempunyai van untuk 9 penumpang bersedia untuk menjemput anda dari lokasi-lokasi terpilih. Perkhidmatan mengambil dan menurunkan tetamu kami disediakan. Hanya RM15 setiap perjalanan!Lokasi mengambil dan menurunkan kami adalah seperti di bawah:
Pintu utama UTAR
Perhentian bas Mambang Diawan di hadapan balai polis
Stesen minyak Shell Temoh
Stesen Bas Kampar
Stesen Kereta Api Kampar
Hubungi kami sekarang jika anda memerlukan pengangkutan. Nombor telefon pejabat: 012-5026115 (sila hubungi pada waktu pejabat 9:00-6:00)
Fish Supplier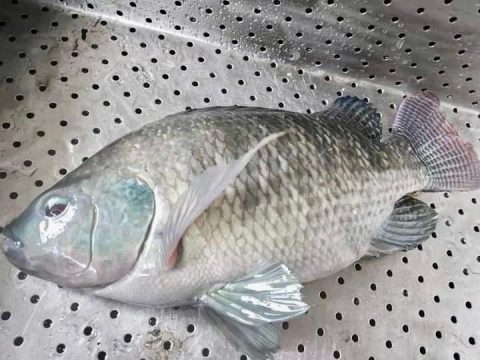 Refarm supplies fresh spring water fish that is both great quality and sustainable.
Refarm membekalkan ikan segar yang dibela dalam kolam air bukit mengalir  dengan harga berpatutan. 
绿坊使用优质的山泉水养殖出来的鱼,不止新鲜,肉质也非常鲜甜,绝无泥味。